Duranets Protective Netting
Duranets are suitable for protecting Silage Clamps and Big Bales.
Duranet comes in 2 different sizes: 15m ×10m and 15m × 20m.
The small net (15m × 10m) will cover approx. 60 - 65 bales on the flat or in a stack three high.
The large net (15m × 20m) will cover 140 bales on the flat and 233 bales in a stack 3 high (i.e. 12 × 8 + 11 × 7 and 10 × 6).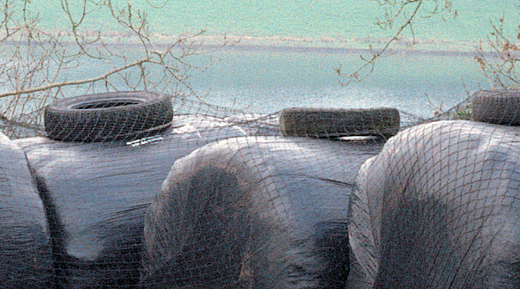 Duranet Instructions
*Please read the following instructions carefully to ensure that your Duranet is used correctly:
Place tyres on top of the pit or bale stack to ensure the net is raised off the pit or stack and that birds cannot land on the polythene.
Two people are needed to pull the Duranet over the top of the pit or stack.
The Duranet should be firmly secured to the ground using weights (such as tyres, lime in bags etc) at the ends and sides of the pit or stack.
Finally, your Duranet should last for many years with proper handling and when not in use fold the net carefully and store indoors.